Date: 25/10/2018
Team Secto delivers safe, reliable, sustainable energy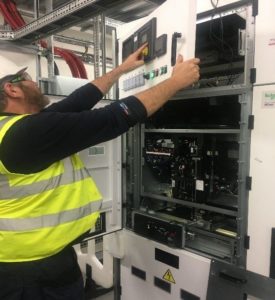 At Secto our focus is on delivering to our customer and bringing quality to everything that we do.
We pride ourselves on our ability to provide a full turnkey service to our clients that ensures they have access to a safe, reliable and sustainable source of energy in their business.
This week the Secto Electrical Team was involved in both the installation of new switchgear, and the maintenance of existing switchgear on behalf of one of our clients at a manufacturing plant in Cork.
This project was an essential component to facilitate a new wind turbine at the plant. The installation and maintenance of this switchgear is directly linked to the reliability of electricity supply for our client, and thus was completed to the highest standard by the Secto Team.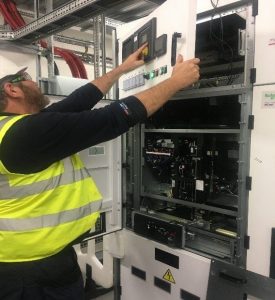 We at Secto regard environmental protection as an integral and essential part of our business practice, and are committed to supporting and delivering sustainable solutions to meet our clients needs.