Date: 10/11/2021
Secto will be exhibiting at DataCentres Ireland 2021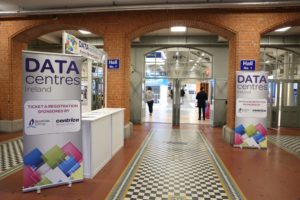 Secto is happy to announce that we will be exhibiting at this years DataCentres Ireland 2021 Conference on the 16th and 17th of November in the RDS. Data Centres Ireland deals with infrastructure, power cooling, lighting and management, as well as the design and build of the data centre itself. It combines a world class conference with international speakers.
Secto Services offer a range of services to the Data Centre market which include Critical Infrastructure Commissioning, Rack and Server installation, Operations and Maintenance. If you are attending make sure to visit our stand, number 604. We look forward to speaking to you.
Register to attend here: https://datacentres-ireland.registrationdesk.ie/ 
Our commissioning teams are experts in understanding and implementing the commissioning levels in the life cycle of a data centre. Using this experience along with leading installation technologies and practices enable our teams to deliver a successfully commissioned DC, drive efficient and safe ways of working to deliver your project on time and on budget. Aligned with our customers rigorous SLA's and KPI's, you can be sure that Secto keeps you compliant.
Secto rack and server engineers have many years' experience in installing communication infrastructure and server equipment. We are very aware of the security risks involved and we have our engineers go through a rigorous recruitment process before joining our teams. Areas of expertise are Rack assembly and install, Server install, DC power installations and Fibre and copper patching installations
Our industry knowledge and experience in managing maintenance programs is second to none. We work with our clients to design bespoke contract models which improve your operational efficiency, maintain compliance and reduce costs. Our capabilities include Electrical (incl DC & UPS), Mechanical, Cooling, I&C, Security (LSS) and Fibre patching, Fibre cleaning and testing and structured cabling installations. We support your facility with 24/7 on-call support and helpdesk operators that ensure that we have you covered.