Date: 13/07/2021
Secto's Marathon in a Month Fundraiser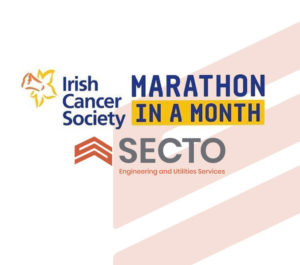 This July, Secto employees will be participating in our charity partner, Irish Cancer Society's, Marathon in a Month fundraiser. We will be completing multiple marathons between us from the 12th to the 25th July and would be very grateful for your support in this very worthwhile cause. You can donate by following the below link.
https://marathoninamonth.cancer.ie/teams/secto 
The more people that know about Marathon in a Month 2021, the greater the impact, so please also spread the word by sharing our page with your friends and family. Thank you in advance for your generosity.